Magnum Nutraceuticals Hi5 24 Servings
Product Description
MAGNUM HI-5
®

THE WORLDS 1ST PHARMACEUTICAL GRADE 5 PHASE MUSCLE SYSTEM!

Magnum Hi-5

®

is a full-dose amino product that packs a serious punch. When other amino acid products on the market have stopped working, Magnum Hi-5

®

is just getting started. Magnum Hi-5

®

creates an anabolic environment in your body – key for building muscle – using a series of carefully sequenced essential amino acids.* But that's not all. Hi-5

®

also supports your Immune function and helps with fat burning and post-training recovery, all while oxygenating and hydrating your cells.* Change the physiological environment in your body – the results will take your breath away.*
A PHARMACEUTICAL GRADE AMINO ACID FORMULATION WILL PROMOTE THE FOLLOWING RESULTS:
Lean Muscle*
Strength*
Recovery*
Fat Loss*
Muscular Energy*
INGREDIENTS IN MAGNUM Hi5
®
WILL ALSO:
Help support recovery*
Increase muscular energy levels and exercise capacity*
Increase oxygen, nutrients and blood-flow to working muscle tissue*
Decrease whole body delayed onset muscle soreness (DOMS)*
Increase the rate your body synthesizes protein*
Support healthy adrenal glands and andendocrine system*
MAGNUM Hi-5
®
IS THE BEST CHOICE FOR YOUR AMINO ACID DRINK BECAUSE:
It is 100% Pharmaceutical Grade for better, faster results.*
It is 100% Human Hair and Bird Feather free! We choose to use fermented amino acids in Hi-5 because we care about what we put in our bodies.*
it TASTES AMAZING due to the combiniation of two unique favors that utlize different rates of release - this creates a "one-two punch" for your taste buds.*
It offers the most powerful and scientifically backed recovery ingredients in their full clinical doses.*
Clinically dosed and fully disclosed BCAA and HICA for muscular energy, recovery and less DOMs.*
It is the ONLY amino acid product on the market to include an adaptogen/ anti-fatigue pack to help heal speed your recovery while simultaneously increasing your muscular endurance.*
Its Mitoburn Blend

™

allows additional fat to enter the mitochondria where it can be efficently burned as energy while you train.*
One of the key ingredients in Hi-5® is HICA, which in one particular study aided the subjects in gaining an average of 0.88 lb of lower-body lean mass. In contrast, those taking a placebo actually lost lean mass.
HICA is a powerful non-hormonal, natural support for muscle growth.* Magnum Hi-5®contains 100% Pharmaceutical Grade Leucic Acid, also known as Alpha-hydroxy-isocaproic acid (HICA), a natural metabolite of the branched chain amino acid, Leucine.
HICA works by increasing the rate of protein synthesis, and decreasing the rate of muscle protein breakdown.* In addition, claims also include muscle and strength support, increased recovery from workouts, and reduced muscle soreness. Its mechanism of action has been suggested as an independent mTOR signal transducer, which is a "cell-signaler" for muscle protein synthesis (anabolism). Leucic Acid also interrupts muscle protein breakdown by activating nuclear factor kappa B and inhibiting caspase-8. It may also activate IGF-1, a growth factor that helps age-related decreases in your body's growth hormone output.
This specialized amino acid can reduce muscle breakdown, especially during intense training and dieting. One Finnish study suggests that competitive wrestlers who were training three times a day and taking HICA had less delayed onset muscle soreness (DOMS) and were able to gain two pounds of muscle despite the overtraining.* In a follow-up study, the Finnish researchers reported that soccer players who took HICA for four weeks during an intensive training period also had less DOMS than the placebo group. HICA users also gained a pound of muscle on their legs while the placebo group lost a pound.*
Other key ingredients in Magnum Hi-5® such as Leucine, L-Carnitine L-Tartrate and Rhodiola Rosea have been clinically studied and suggested to increase your body's ability to recover and fight stress.*
MAGNUM Hi-5
®
IS DESIGNED TO HELP:
Protect your muscles from catabolism*
Reduce your delayed onset muscle soreness*
Accelerate your lean muscle gains*
Increase your anarobic and aerobic capacity*
Increase fat loss*
Research suggests that increasing the concentration of Leucine in an EAA supplement consumed during steady state exercise elicits a greater muscle protein synthesis response during recovery, promoting faster and more complete muscle recovery.*
Leucine-enriched essential amino acid supplementation during moderate steady state exercise enhances post exercise muscle protein synthesis.*
Authors:

Stefan M Pasiakos

Source:

AM J Clin Nutr September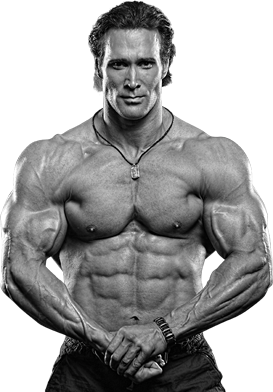 This randomized crossover study examined whether EAA supplementation with 2 different concentrations of leucine affected post–steady state exercise MPS, whole-body protein turnover, and mammalian target of rapamycin 1 (mTORC1) intracellular signaling.
Muscle protein synthesis was 33% greater after consumption of Leucine+Essential Amino Acids than after consumption of Essential Amino Acids alone. Whole-body protein breakdown and synthesis were lower and oxidation was greater after consumption of Leucine+Essential Amino Acids than after consumption of Essential Amino Acids alone.*
ATHLETE GROUP
MUSCLE PROTEIN SYNTHISIS
Leucine+Essential
Amino Acids Group

Essential Amino
Acids only Group
WHEN TAKING LEUCINE+
ESSENTIAL AMINO ACIDS
When taking Essential Amino Acids alone
OXIDATION

WHOLE-BODY
PROTEIN
BREAKDOWN
& SYNTHESIS
These findings suggest that increasing the concentration of Leucine in an Essential Amino Acid supplement such as Hi-5
®
consumed during steady state exercise elicits a greater Muscle Protein Synthesis response during recovery.*
Magnum HI-5 - not just an amino acid product but a true Pharmaceutical Grade muscle, strength, and growth system that works in 5 unique but complimentary ways
MUSCLE/STRENGTH FACTOR

™

- Anti-Catabolic, Lean Muscle, Strength, Recovery, Muscular Energy, DOMS Reduction, Increased Protein Synthesis*
AMINOCODE COMPLEX

™

- Mental and Physical Performance, Muscular Fuel, Recovery, Immune Support, Anti-Fatigue, Ammonia Management, GH, Increased Protein Synthesis, Anti-Catabolic*
ADAPTOGENIC ANTI-FATIGUE FORMULA

™

- ATP, Energy, Immune Support, Reduces Fatigue, Muscular Pumps*
MITOBURN BLEND

™

- Increases Anabolic Hormone Receptor Sites, Mitochondrial Energy Production, Fat Loss, Muscular Recovery, DOMS Reduction, Muscle Tissue Growth
MUSCLE ELECTRO/HYDRATION FACTOR

™

- BCAA Utilization, Oxygen Delivery, Hydration, Supports Muscular Contractions, Buffer Lactic Acid, ATP Creation*
L-Carnitine L-tartrate is the supplement form of carnitine, which is found in almost all of your body's cells and is particularly concentrated in skeletal tissue. It plays a crucial role in helping your body burn, or oxidize, fat for fuel. So that your body can use fat as an energy source, carnitine transports long-chain fatty acids into specialized fuel manufacturing centers called mitochondria. Once inside, the mitochondria can burn the fatty acids to produce energy. In addition, carnitine helps transport waste compounds out of the mitochondria to prevent accumulation.*
Because deficiencies have been linked to a definite impairment of muscle function, there have been numerous studies performed on carnitine's role in supplementation.
L-Carnitine L-tartrate supplementation favorably affects markers of recovery from exercise stress.*
Authors:

Volek JS, Kraemer WJ, Rubin MR, Gómez AL, Ratamess NA, Gaynor P.

Source:

Am J Physiol Endocrinol Metab. (2002); 282:E474-482
Print